Worlds Oldest Gem Discovered
Scientists have confirmed that a tiny zircon gemstone discovered on a remote rock outcrop in Australia is the oldest known material of any kind formed on Earth. read more here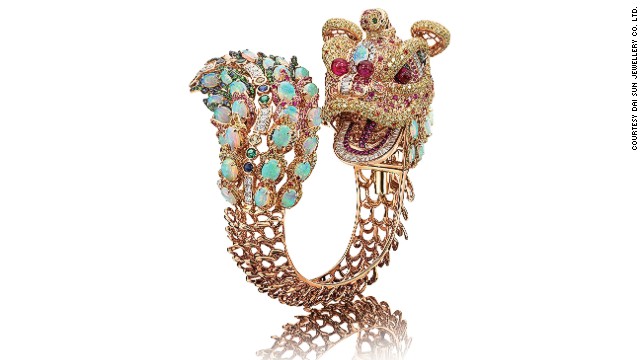 Dai Sun Jewellery's "The Inheritance" (pictured) is made from
18K rose gold diamond bangle with ruby, sapphire, garnet and opal.
It won JMA International Jewelry Design Competition's Best Craftsmanship Award last year.
2014 Hong Kong Gem and Jewelry Show Opens
Two massive international jewelry shows opened in Hong Kong this week
The 31st Hong Kong International Jewellery Show opened at the Hong Kong International Convention & Exhibition Centre on Wednesday.
The Hong Kong International Diamond, Gem & Pearl Show opened at AsiaWorld-Expo on Monday. read more here
Great Story about a Young Rockhound
"I'm hoping the house doesn't sink," quipped Tina, pointing toward not only the rocks — which weigh an estimated 10 tons and line baseboards and window sills as well as shelves — but the bulk of trophies Brian, 13, has scored by winning the junior division of the Portland regional rock and gem competition three years in a row. Read more here